Waseda University in Shinjuku, Tokyo (University President Kaoru Kamata) has launched the "Why Waseda?" website, which is dedicated to sharing the unique attributes of the University in thirteen languages, including Indonesian. This is a new portal to the world, benefitting Waseda's identity as Japan's leading institution for international study. "Why Waseda?" comprises six sections:
"Why Tokyo,"
"Waseda: Reviews and Rankings,"
"World-Class Education,"
"A Global Research University,"
"Waseda's Expanding Global Network,"
"Safety and Campus Life."
Each section does not only share the appeals of studying at Waseda University but highlights the excitement of living in one of the world's greatest metropolises, Tokyo. Relying on visuals over text, "Why Waseda?" utilizes user-friendly graphics to keep users engaged in the experience.
The users are first greeted with various animations as they scroll down the "Why Waseda?" page. Information on Tokyo and Waseda is presented like a picture book, which includes Tokyo's rankings as an international city, its punctual transportation systems, the hospitality it shows to visitors who cannot speak Japanese, a list of traditional and cultural events, and its abundance of five-star restaurants. Moreover, Waseda is Japan's leading university in terms of internationalization and prides itself for having the highest international student population as well as sending the most number of domestic students studying abroad. "Why Waseda?" introduces its international learning environment and covers facts on safety, its eighteen degree programs conducted entirely in English, and its large-scale international dorm located in the center of Tokyo, accommodating the needs of international students.  Because the "Why Waseda?" content is available in thirteen languages, families of prospective students can easily learn about Waseda through the website.
Waseda is reputable for the high standards it holds for education and research. In Republic Indonesia, the University has exchange agreements with Udanaya University and the University of Indonesia, establishing itself among higher education institutions overseas.
To refine its education and research as one of Asia's top global universities, Waseda has implemented "Waseda Vision 150," a strategic plan which aims to enhance the quality of education and research for creating a better society. One of its goals is to double the number of international students to 10,000 (currently at 5,000) and become globally competitive.
Waseda University's mission is to invite talented and highly motivated students worldwide, conduct research that contributes to world peace and happiness, and educate global leaders in a wide range of fields so that they can build foundations for a brighter future. The "Why Waseda?" website makes this possible by making information about Waseda accessible to the world in numerous languages. We hope you become interested in Waseda and join our community of dynamic and inspirational faculty, staff, and students.
Some facilities at Waseda University :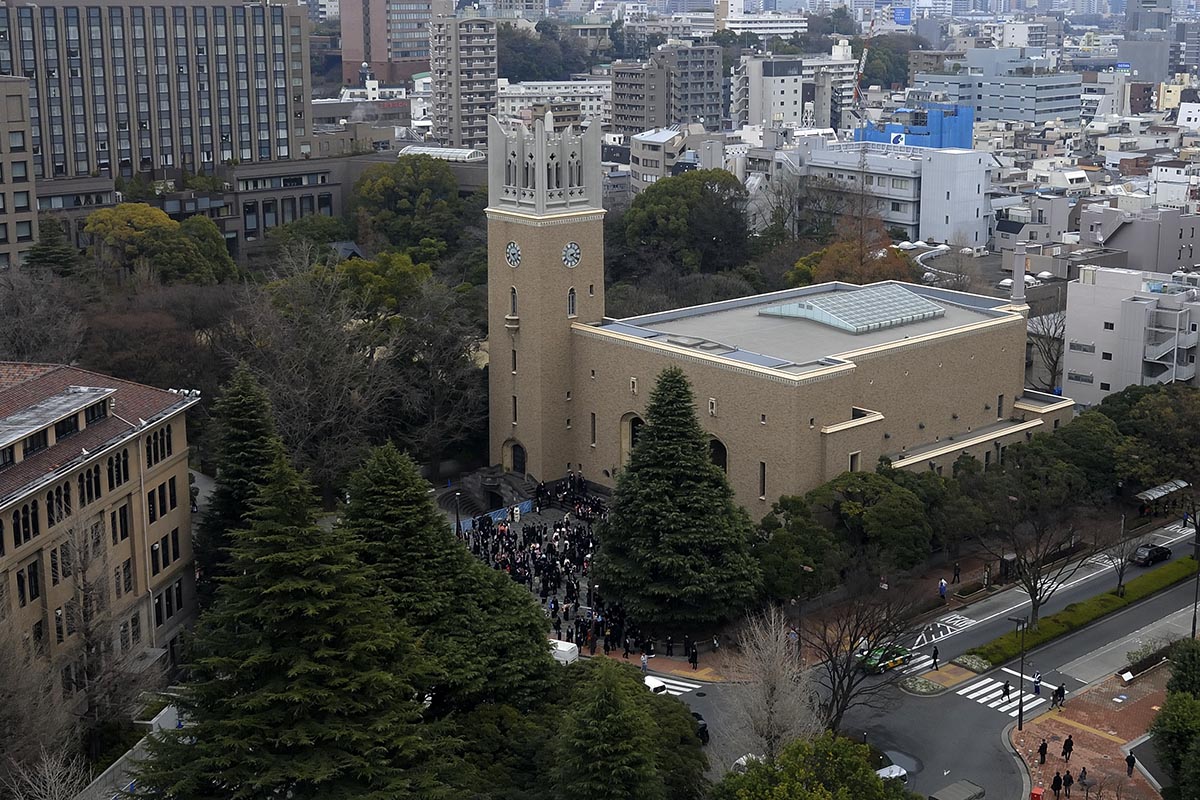 Ikuti kami dan bagikan informasi tentang JIN dengan klik LIKE atau SHARE di bawah ini: